'i'•'Œ'™@'Q'P'"'"@'Q'O'P'S@'l''Ž

I came back my old home because of my father's ceremony,

but it was cancelled. I was schocked!!

Therefore, I went to Kyoto, Gion festival and Kuramayama.

I could enjoy very much.

Today I will go back.

July 13th @'Q'O'P'S@Sun

I enjoy my life so far.

I can cut my medicine as much as possible.

I think I can survive inthis place.

Thanks for everything.


'i'•'Œ'™@'U'"'ˆ@'Q'O'P'S Sun

I continue to smoke. I have irritated about something at school.

So busy every day. I don't work any more.

I want to write about many things and study medicine at university.


May 25th 2014 Sun.

I was so tired that I couldn't consentrate.

I have done a lot of housework, now I bigin to correct many papers!!!!

Let's begin.

April 29th Tuesday 2014

I started my new year in April and almost one month has passed.

The students are a kind of terrified to see me, I can have done a good job.

I feel comfortable.

April 13th Sunday 2014

I began to smoke again because of my so much stress.

My husband gat a big surgery with his ankle 1 month ago, which has given him a hard time to walk.

That means I have to do every housework and take care of him.

I am a housewife, a teacher and his wife.

I need one or two myself.

I am so tired, but because of so much work, I can forget many things.

I have to live for each day for me.

March 30th Sunday@'Q'O'P'S

My husband got a big surgery on 11th and 14th in March and came home on 27th Thursday.

It has mad me so busy with taking care of himj and household. But I am OK after I trie to decide forget about the past.

March 16th Sunday 2014

I opened the blog last month. The adress is http://kanon1958.jp

My husband got the surgery 2days ago, and he has been under severe pain with his right leg and foot.

It took 5 hours for the doctor to finish it. I am also a little bit tired from taking care of him.

I need to work tomorrow, so I will go to bed earl;y.

January 26yh Sunday 2014

My son came back 11th and left Japan on 22nd. He is really a foreigner.

Why have I been here? I have tried to do my best but in vain.

I wish I could be cheerful as I used to be.

January 13th Monday 2014

I have been still in the tunnel which I can't escape from.

I wish I could see the things easily but often see the negative side.

I have nothing to write now, which makes me sad and unhappy.

I need to work. I want to fly away.

January 1st Wednesday 2014

A Happy New Year!

I don't know why I'm struggling with my feelings for along time.

I've lost many things after I had several illnesses. I try to change my way of thinking

and see the good side of the things. I'm tired.

December 30th Monday 2013

I went to one special place for me, which gave me the time to think about my life.

I don't know why the things had happend even though I had tried to do my best.

Sometimes we can't know the reason why they have happened. That's the life.


December 15th Sunday 2013

I might have made some mistakes in this semester. I didn't notice, but I couldn't follow the other

teachers in some ways. I think i have done my best but the result was so disappointing. I need to

forget and try to think the other way, which is my weak point.

i stopped somking last week? I wish I could fly away from here.

December 7th Sarurday 2013

I threw away many clothes today. As I am getting old, many clothes which I used to like and

often wear are useless now. I decide to buy the things which I really need even if they are a little bit

expensive. I need more room and space in orde to be creative. I'm changing.

'c'…'ƒ'…''''…''@'U'"'ˆ@Friday 2013

I've been so busy since when? The school has given me a lot of work because of my illness.

They have given a so-called less pressure, which is so much pressure.

I have to survive in this situation. I wish I could ge back my younger days with my children.

It's to late.

November 17th Sunday 2013

I might concour my stres as I have smoked, which I didn'd like for a long time.

However, I can forget many things when I somke. Running and smoking will be a good way for me

to concour my stress. I'm glad to know that. One more thing tha I can find is planting and gardning.

The flowere and plants really have cured me so, I have done that this morning.

I went Paul's concert in Osaka which was held on 11th Monday, which really tired me but was a lot of fun.

I used the night bus in order to have my classes on Thusday. That was a hard week, but I' m satisfied.]

Now I will take a bus and do my work.


November 7th Thursday 2013

I got addicted to cewing gums and sorking these tow weeks.

The one thing I rearrly want to do is to clear that the japanese scools have the strange habit which are really old fashions.

I am going to do what I believe right.

November 5th Thusday 2013

I had a long and good trip to Tohoku, where I could see Cyusonji temple which i really had wanted to see again after 20 years.

Time flies like an arrow and i am getting old, but now@can understand the things differntly compared to the younger days.

Getting old sometimes has a good meaning for us.


November 1st Friday 2013

I bought Mac Air today, which cost me more than 80.000yen. And also I went to see the movie " Steeavs Jobs",

which really impressed me alot. Today is an Apple day. I want to live like him.



October 31st Thursday 2013

I went to the office of "ARCHFITTER" today,@where I could enjoy many kinds of shoes.

I wish I have finer and healthier foot. Thanks anyway for their help.

October 30th Wednesday 2013

I was so busy that I forgot many things--but sometimes it was good for me to forget everything

including the bad things which made me so tired.

Tommorow I will go to the shos shop or store where they made us the good ones.

October 29th Thusday 2013

At last I can come back. It was hard for me to recover this file back, therefore the young person from

JUST SYSTEM really helped me. I am glad I can write this diary in English. The school is the school, which have made me

really tired. They are liers.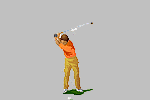 October 18th Friday 2013

I've worked at school for a long time as I had to finish the mark card reading, which has given me a lot of

knowlege of computer. I really think what I've worked for the colleages has given me a lot of experiences more than

I had expected.




October 17th Thursday 2013

I went to the hospital in order to be checked by my doctor. That wss OK even I still have the feeling of

uneasiness, I am glad I can have the balanced parts now. Thank you Dt. T.

I decided to throw away many things, like my mother, daughter and of course husband. Good bye.




October 16th Wednes 2013

The roots of te folwers are too big to suit the present pot, so I try to chage the pot to the bigeer one.

Sorry that I couldn't find your change.

October 14th Monday 2013

I happened to find that I love to plant flowers and small trees.

I enjoy taking care of them these couple days.

It remids me of my mother saying that the flowere and plants grow straight as as I water them.

I'm getting lod that I can understan what she had said to me.


October 12th Suturday 2013

My husband has still been working even the other colleagus have holidays. He is really workholic.

I went to ghm to run which gives me a lot of fun. I love running as I don't need to takl to anybody.

I feel I am really free. I will continue to run.

October 10th Thursday 2013

My husband and I will go to the big hall to listen to the talk which is given by the doctor ( and the poet ).

I'm expecting his talk about child's canceers. Why do we have to have diseases in our lives?

Because we have to die someday? Do we live in order to die? What's the life? Can you find the meaning

of our lives? I'm like a phlosopher today.

October 9th Wednesday 2013

I made my colleague get angry as I told his students his age. Yesterday was his 28th birthday. I thought 28 is

very young but for young generation, age is very improtant. So sorry for you, Mr. T

October 7th Monday 2013

The students have wanted to listen to what I tell them about English Grammar which I have luarned and thought

about how I can teach it to the senior high students. It is hard for them to figure out what the so-called grammar

which the prep schools have made. i really want to make it by myself and send it into the Internet.

October 6th Sunday 2013

My husband and I went to see the movie, " And became a real father "

That reminds me our young days when we had many qurrals about having time together

as a family. I really couldn't admit my husband's way of using time like neglecting our family,

which made me totally get angry. But those quarrels had made our children sad and get away

our home. How come I did have so hard time between children raising and my work.

I really hate this man oriented society.

October 3rd Thursday 2013

We had a sports day today. It was fine and there was not even one cloud, therefore

so beautiful day. I could enjoy the performances of my students a lot. They have many faces if we can

see properly. The Japanese system of university exams often decya them, which has made me so sad.

I wanted to fly away from this country, but always not enough money to survive. Now I'm in the middlw of the

50's so need to think how to live here as comfortably as possible.

October 1st Thuesday 2013

I found myself feel more comfotable in English than in Japanese.

I am able to admit the things around me and me, myself now.

It took a long time for me to do so. Thank the Lord from bottom of my heart.

September 26th Thursday 2013

I don't hesitate to say that they are wrong.

Thst's a crazy English which native don't use in a real World

just because of the entrance exam.

There is any hope in this country.

September 25th Wedneday 2013

I'm waiting for the answer which the text company promised to do last week.

It is obvious that they made a mistake. The sooner, the better.

I will have a class on Friday for the student who found their mistake.

I wish I could get the answer by then.

September 24th Thusday 2013

Why do we hate each other?

Why do we want to have those landes?

Why do we demand that tose are ours?

Can we share those?

Are we able to share those?

When we disciplen our children, do we say that you should give them to your friends?

Are we adults that children might imitate?

I don't think that our children can respect us?

Le't share them, shall we?

Or can we give up for our neighbors?

I'm ahamed our attitude for our attitude towards demanding to have those.

The air, the seas and the earth belong to us all.

Why do the land belong to the one country?

Can we see the boundries betweent the lands?

Sometimes se do, but it's not true.

The earth and this world belong to us all.

I hope we can get along with each other.

We should be the models for the next generations.

Would you think it again?

Who has the earth, the world?

Please be one to help ane another.

September 23rd Monday 2013

Today it is the birthday of my sister in law. happy birthday!! We are getting old but still can find new things to see this
world. Try to be young.

September 22nd Sunday 2013

I was so tired that I had worked hard yesterday. One of my students checked the word shich we haven't concerned about so deeply.
He is smart enough to study by himself. I can respect him.

September 'Q'Pst@Sunday 2013

I don't like this system for the students to take an entrance exam, which have made so much stress for many people and lowered
the level of the education. I should have flied away from this country before I had babies.

September 20th Friday 2013

I can get my salary today. I really thank that which Ihave been able to live up to.

My students have a great possibilities to do in this world.


September 18th Wednes. 2013

I found some works which I had written when I was young.
I wish I could make somerhing from them for my memory and the people
who need them.


September@17th@Tues.@@'Q'O'P'R

The typhoon came yesterday. I had been alone as my husband went to Tokyo to work.
I wrote a lot , which I could enjoy a lot. I like writing. very much.

September @16th@Monday 2013

Wyh do we Japanese have to take so many tests to go to universities? It is strange, absorutoly stupide.
Tests cannot decide what we are. I have to write what I've thought for a long time. It is the time for me to
do so. I feel so.

September 15th Sunday 2013

Today is the special day for the elderly. I sent my mother and my mother in law some presents.
I hope they are glad to have them. I'm terribly tired these couple days as I had been worked so hard.
I need to take rest.

September 2nd Monday 2013

At last, I could manage to write this daiary after erasing my bag picture, which the guy from JS
taught me. The computer tried to seek my picture on the internet. It was hard for me to understand.
Thank you very much for his help. His name is Mt A. I will not forget him.

August 29th Thursday 2013

The bag has arrived !!!! I'm very happy to have that. Where should I bring that bag?
Maybe everyday I can use it to go to school.


August 28th Wednesday 2013

I could buy the bag which I used to have and like. I feel I can get my younger days. I misunderstood -
the teachers' meeting will be held tomorrow. 'h can write some papers today, which have made me happy.

August 27th Tuseday 2013

I went to the city hall to ge my idetification digitaled. It took a time but I could get the information about
this city in English for the new ALT from Canada.

August 26th Monday 2013

I could help the new ALT( assistant language teacher ) for his matter about post office, so it made me happy.
Today I had my stomach checed up by my personal doctor, which was not good as usual. I have had so much
stress.


August 25th Sunday 2013

I began to write about " DREAM AIRPORT" today. Iwill apply for the prefectual esssay contest if I can finish
in this month. i can enjoy writing very much. I also like shopping, too.

August 23rd Friday 2013

I enjoyed a lot of shopping today. And it was fun for me to clean the teachers' room, today i tried to breach everything
in the kitchen. I was happy to be able to do that. I will go to bed earier than usual tonight. Good night.

August 22nd Thursday 2013

I happened to find some ciggarets in my son's rom when I cleaned it. When I entered Kobe university,
I often had a party with my friends, some of whom are still kind to give me mails, and where we sometimes
smoked just as fun. The cigarrets made me feel my university days and tried to smoke. It was delicious.
When I tried more than thirty years ago, I didn't think it was good taste. Maybe my son bought the expensive
ones. I don't remember the mame. This is a kind of secret to my husband.


August 21st Wednesday 2013

Wow! I erased my important data yesterday, which wes the pictures of my tow books I took.
When i saw my homepage myself, I found it had gone---.
Anyway today it's too late, therefore, I will try to get the backup if I couuld.
Not so good day today.

August 20th Tuesday 2013

I'm very tired because of my fulltime job after two week-break. Actually one week was a business trip to Korea,so
just one week was my holiday, which I spent with mu mother who had lost her husband two years ago and have live
alone in a big house. I've encouraged her to go overseas as she was not so old. It has taken a time to get used to the
new way of leading a life like me. I hope she will enjoy her life from now on.

August 18th Sunday 2013

I gave my mother in law make-up series, which gave her a lot of joy. I was very glad
to see her. We went to the home where my father inlaw has stayed.
We went to the cafe ande eat sweetdakes and drank iced coffee. We enjoyed a lot.
Today was a good day.

August 17th Saturday 2013

I can write my diary again. I'm very happy to do that. My husband went to Tokyo on business.
I can enjoy my lunch and dinner by myself. I got E-mail from my daughter today, which made me
happier. Today is a good day.


July 9th Thusday 2013

I will go to Korea this summer. It was a kind of surprise present for my 55th birthday.
This is a business trip to see many kinds of Korean culture. But I am really looking forward
to seeing English camp near Soul.

May 23rd Thursday 2013

I don't know why I'm so irritated about my life. I'm so tired that I want to take a rest and lie down.
That is all.I want to do now.

May 19th Sunday 2013

I went to the gym with my husband. My depression has become a little bit better. I have to bear and stand
it. Depression is not wrong. I want to change the image of depression.

May 1st Tuesday 2013

We had a school excursion today. We climbed a small mountain behind our school. Because it was cloudy,
we all could enjoy it

April 29th Monday 2013

It's a beautiful day today. However, I feel still depressed. I need to think the things the other ways.
How can I change my way of thinking? Is it possible for me to do or impossible? I understand I have to lead a life of
myself. This is the life that I have to live. for a long time, I have thought it for my husband, my son and my daughter.
But it is not true. If I can live a happy life for myself, I think I can change myself.

April 28th Sunday 2013

My left fingers have been numbed for acouple days maybe because of my depression. I gradually came to
understand my state of craiziness. Sometimes I really want to do many things as I believe everything will go
all right. However, I can't do anything as I see myself what I am. I'm now a little bit under depression, so I need to
think the things the other ways in order not to take medical leave again.

'`''''‰'Œ@'Q'T'"'ˆ@Thursday 2013

It was hard for me to check all the notebooks which the students had handed in. It took a lot of time
to finish. I'm so tired now. And still i need to work. Anyway I have to manage to do those works.

April 24th Wednesday 2013

Monday and Tuesday had made me so tired because those had the 7th periods, The students were really
tired, which made me also exausted. I need to survive. Wednesday is the day to check the students' notebooks.
I hope I can finish this year without any excuses and illness leaves.

April 23rd Tuesday 2013

I try to explain English grammar in the other ways to the students this year. This is really new to me.
I pad and the projector has given me a lot of work to me but I learned a lot through those things.

April 22nd Monday 2013


I do not know why, but I am in the state of emptiness. I need to see the positive side of the things, appreciate every thing I face and try not to say the word of the negative things.

April 21st Sunday 2013

My father in law came home and I'm very glad to see that he is better than last week.
How come do people give birth and die in the world? I've been asking by myself for a
long time.

April 20th Saturday 2013

There is not the container in the teacher's room which had some sweets Ms. O had given.
Everything is changing and I have to get used to that trend.

April@19th Friday 2013

The drug store near my house will close soon. The economy has been worse and worse these ten years.
My salary has been getting lower and lower, which made me tired. Anyway I need to work to survive.

April 18th Thursday 2013

The men who belong to Apple have helped me a lot. I think the computers are useful and a kind of
inconvienient for me but I have to face the situation. I will try do my best.

April 17th Wednesday 2013

I'm getting used to the things which i have to face this new year. Although I am so busy, I can find a lot of
fun in them. I'm old enough to enjoy my life at last. If only I could have done when i was young and my children
were young enough. i really regret those days.

April 16th Tuesday 2013

I have been thinking about my father in law who has been in the care house for the old who have some
diseases. Is it really good for him or not? I can't find the answer myself. My husband and his brother and sister
had dicided to do so, I wish I were more healthy and had a lot of money and free time.

April 15th Monday 2013

Monday is so heavy for me to ge through because so much work has been put on me. When I look at it closely,
the mainreason for it is me,myself. I need to take a deep breath and walk a little bit slowly.
April 14th Sunday 2013

This time, gerund. Would you mind opening the window? I missed catching the bus. I enjoyed playing tennis.
I gave up opening my future. I admit cheating. I want to avoid making quarrel. I finished working. I escaped my boss
making me work hard. I practice playing the piano. I put off holding the party. I postponed meeting my friends.
I need to stop eating. I consider his taking part in our team. I denied accepting my future.

April 13th Saturday 2013

I have studied some verbs which need infinitive as an object such as afford, attempt, decide, expect, fail, hope,
intend, offer, pretend, refuse, promise, manage and wish. I use the same text book which I had used last year.
I want to use it in the differnt way this year. I am thinking now.

April 12th Friday 2013

I decided to wake up and try to thank this day. It has gradually worked for me.
I also mad up my mind to write a kind of novel about school of dream. I' m not sure
I can manage to do, but i will try as I take care of my health.

April 11th Thursday 2013

I got up early and din't feel good as usual, but I tried to change my way of thinking.
It has worked so that I can see the positive side of the things. A lot of things make me sad
but when I can think in the other way, I can manage to do those things.

April 10th Wednesday 2013

The new school year has just begun, which has made me so tired
because of a lot of things and prople that are new to me. I have to
get used to those things little by little.

April 9th Tuesday 2013

It is hard for me to accept how people think of me and what they say to me because of my
illness. Mental depression is a kind of taboo for most of Japanese people even though a lot of people
are under depresion. I have to change my way of thinking and try to see the positive side of the things.
I think they give me a relas time this year. I appreciate it.

April 'W'"'ˆ@Monday @'Q'O'P'R

I was so irritated yesterday because I could no renew my homepage.
I tried in many waysi, but in vain. Finally I gave up and today I called
a help desk to find it renewed. I do not know why, but my homepage has sustained me
after I was daiappointed to see the results of my failure Asa a mother.
I want to appreciate everybody and everything which have helped me since then.

April 7th Sunday 2013

I happened to find the e-mail addrees of one of my old friends.

I'm very glad he is fine. I wonder how old he is. Maybe over 80.

He told me how important the exercise was and the use our brain.

I wish I could live like him. I mean the healthy life - mentaly and physixally.



I learned many things through my husband. I want to count my thanks to him.
My motto will be to see the positive side of the things, to appreciate the happenings
in front of me and not to tell the negative side of the things.



I try to think the tings forward and warm my feet to be healthy.
I want to the Oriental medicine more than now, which will make me open my eyes.



I was busy to write some papers for the young businessman.
I don't know why I was writng so hard. Anyway I finised it. Now I
can go anywhere with my mother.



We had the clsing ceremony toady at school. It is a culture but has often made me tired and mored.
Why do we Japanese like ceremonies which have very strict manners. I don't like them. However, I have
to waok in order to survive. I began to look for some places where I ca live and work in three years.
@@@@@@@@@@@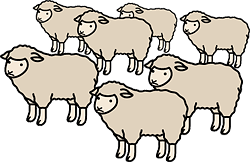 It's a holiday today, the equinox. Spring really has come. I want to buy one tree of Japanese
apricot, plum. But we don't have the place to plant. That's very sorry for me. I want to walk
some places where I don't know.
@@
@@@@@@@@@@@@@@@@@@@@@@@@@@@@@@@@@@@@@@@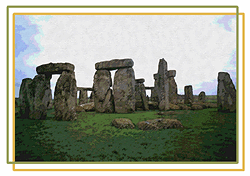 My father in law fell daown fromthe stairs last Sunday. Today he could not get out of the bed in the morning.Myhusband encouraged him to get up and at last he could walk a little bit. It is hard for me to see his becoming weak.



I really want to finish writing my essay about business today. If it is good enough, it will becme
an internet book. I wish I could do my best today. I need to concentrate for a couple of hours.

I do not know why, but I'm so tired today. Maybe the work that I had to

do for the test results was a little bit heavy for me. I'll go to bed earlier

than usual.
I was so busy that I could not do anyrhing private. This witing is only the personal life for me.
If I had more time, I could study and read about acupuncture more. However, I liketo teach now.
That's good for me.


I could run 3kilos for 18 minutes yestereday. After 5 kilo marathon, I can enjoy my running.
I'm surprised to see how happy I can be when running. My father gave me this chance through his
death. i really thank my dad. He was a great PE teacher.

I am writing English diary every day.
Through translation soft, it can be wonderful Japanese
which I did not mean to. It cannot translate if spelling is
wrong. It is a good training for me. I will continue to write.



Today,@it's my mother's birthaday. She became 77 years old. I wish she would be healthy and happy
in the rest of her life. She had cancer after having taken care of her husband- my father for a long time.
He had also cancer and passed away 2 years ago. I'm going to take my mother to several foreign countries
to see many things. I hope she can enjoy those experiences.



I do not know why, but something has been on me for these couple days. I am tired.
5 kilo was maybe heavy on me. I will take a good rest this weekend.


We will have the grad ceremony tomorrow. It was warm today and I feel supring has come. March will surely come to us.
I have had a very hard three years and I think those days have been over. I can face my destiny by myself. Ithink I'm OK now.
That is very important for me. See you what I used to be.


The newspaper says that Soft Bank gives one million yen to the people who have got more than 900 points of

TOEIC in their company. I really envy them because my best score was 945 points. I wish I were the employee

there. Making tests have made me really tired so tonight I will go to bed earier tha usual.



I went to study about KAATU Traing. Since I have trained myself in order to join the marathon race nest week,
what the lectuler told was very interesting for me. When we get some pressur on our body, it will be stronger after
once it becomes weak. After that I went to the gym to run for 5 kilometers. Today was a good day. Thank the Lord.

I could run for 5 kilometers at the gym and waa very hppy to find myself having good mustle. I also could finish

my job - making the test for the studentss today. The school year will have finished soon. What will I do nest year?


'm so tired today because there were several students who hadn't handed in their notebooks. I ordered them

to finish their work by today. They did anyway and I had to wait for them for a long time. The school is so cold

and hot so it 's not suitwable for the students and teachers to study and teach. I hope someday (soon) it will be

comfortable for us all in Japan. I will go to the gym to run for 5kilos.It's fine after two days rainy days. I founds my job a kind of hobby. It's interesting for me to use ipad and a

ptojector (EPSON) in my classes. It takes time to prepare butnot only I myself but also students can enjoy them.

That's goosd.



I was so tired yesterday that I couldn't go to gym maybe because I had had very busu

three holidays. I had visitors each day and enjoyed with them. But I must have been tired because

of those days. I bought ipad and a projector ( EPSON EB-W12) and they have done a good job so far.

I can enjoy my classes using tose things. The world is changing so quickly. I hope I can manage to keep up with it.

I got up at 4:oo am today. I don't know why, but anyway I can now write a dairy in English.

I went to AZAREA hall to learn what Ms Higuchi would tell us.

That was so wonderful than what I had expected. She overlooked this country as a woman for a

long time. It's very slow but gratualy it is surely changing.

I don't want to stay here any more but it's good hear what she has learned in this aging society.

As for me, i'm going to work as a teacher for the next 6 years and leave here to look for the places

where I feel comfortable and work as an arcupucuarist somewhere.

That's a dream. I hope it will come true someday.

Februaly 1st Friday 2013

I decided not to have blackboard any more.

I'll buy a ipod and a projector (EOSON) soon. in stead of the blackboard and chorks.

We are really behind the times.


January 29th Tuesday 2013

I happened to get a phone call from one of my co-students at school after the teachers' meeting.

She said, " Miss A will get married next month. Would you give her a message? "

Of course, I would like to, so, we decided to see again someday somewhere soon.

After I got the power stone , "TENJYU", @many mysterious things have happened around me.

I hope I can mange to handle many things around me.